Gallery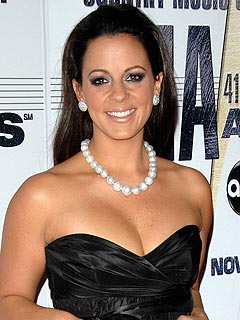 Biography
Country music singer. Sara Lynn Evans born on February 5, 1971, in New Franklin, Missouri. The oldest of seven children, Evans grew up on a farm and played in the family band from the age of five. After an auto accident left her with two broken legs, she sang traditional country songs to help pay her medical expenses. As a teenager Evans sang in nightclubs, and she soon decided to move to Nashville to pursue a career in music.
After signing a contract with RCA, Evans released her first album, Three Chords and the Truth, in 1997. Her next effort,No Place that Far, had a more popular sound and was certified gold thanks in part to a chart-topping duet with Vince Gill. More hits followed, including "Suds in the Bucket," "Saints and Angels" and "Born to Fly," which was named Video of the Year at the 2001 Country Music Awards.
Her 2003 platinum album, Restless, was followed by 2005's Real Fine Place, which was No. 1 and No. 3 on the country and pop charts respectively, making it the best-selling album of her career.
Evans has three children, Avery, Olivia and Audrey. In 2006, she appeared as a contestant on ABC's "Dancing with the Stars."
Her sixth studio album, Stronger was released in March 2011.